New Member
News
BIG DAY ON PANNONHALMA
2013-05-05 DEKKERS Helmuth
On the 1 of May there was Regional Meeting nr.: 12 on BIG 853: Pannonhalma (Hungary). This was the BIG DAY in Hungary for 2013.
Pannonhalma was cycled 5 times from different feet:
1st ascent: Győr - Győrság - Pannonhalma
2nd ascent: Pázmándfalu - Pannonhalma
3rd ascent: Nyalka - Pannonhalma
4th ascent: Ravazd - Pannonhalma
5th ascent: Écs - Pannonhalma
In total 69.9km was cycled, including the descent back to Győr, and 720 altimeters were conquered.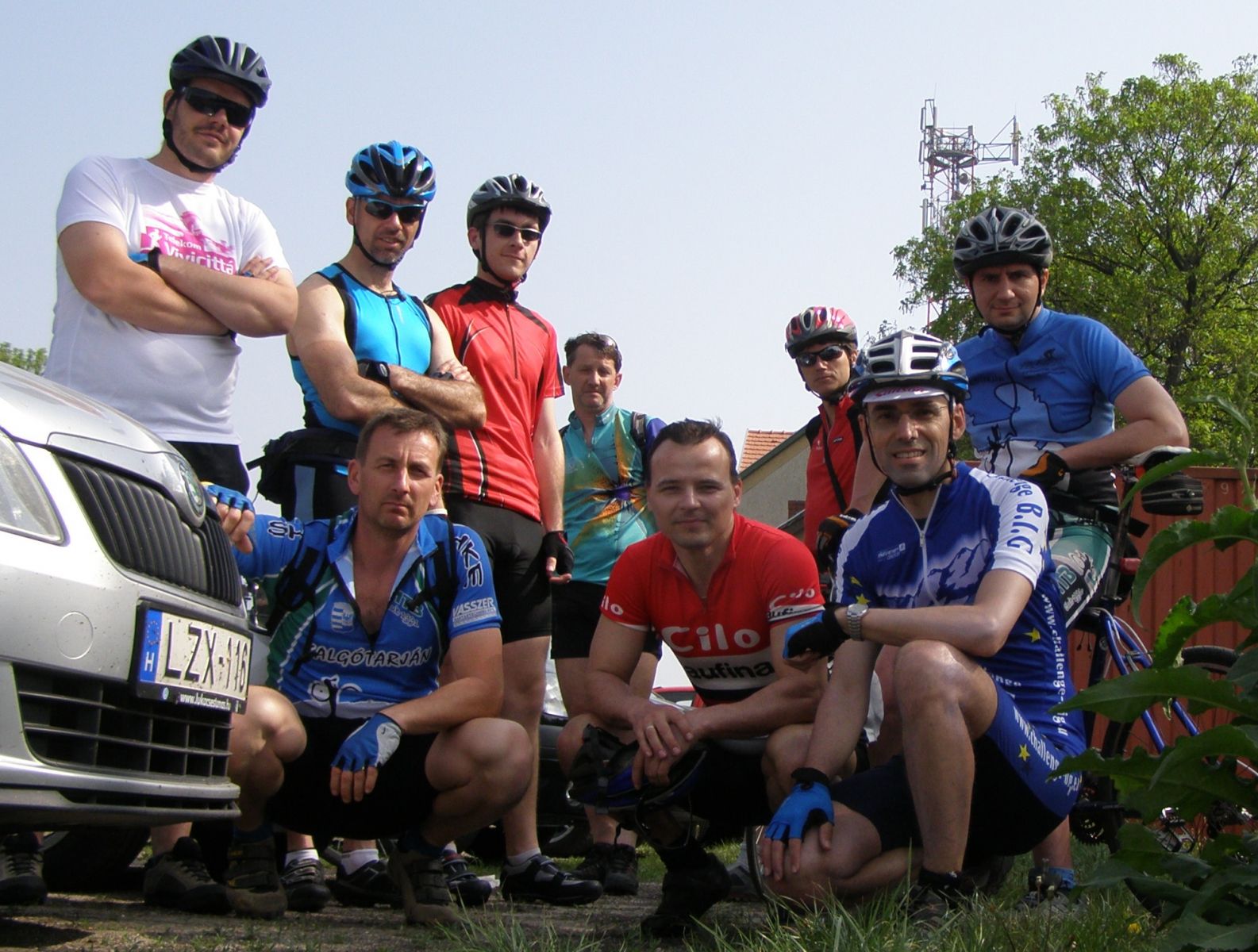 Ten BIG members started at 10 o' clock from Győr. A few members were already present in previous BIG DAYs and some members were there for the first time. The weather was good, sunshine with light wind. We were cycling together. Only the last kilometer to the top (12% steepness) was in own tempo. This BIG is a very famous place in Hungary. The Pannonhalma abbey is over 1000 years old and one time the Secund of John Paul visited here. For the last climb arrived Tamas JARVAS (679) BIG member who finished 5th place in RAAM 2012. (2987 miles under 10 days and 8 hours.). And after the last climb we lifted up our cyclings on the top. It was a great meeting!
You can even watch a movie from this when you click here.
Next year we will meet for BIG 854 Felső-Borovnyák!
Manager: Gabor KREICSI (415)
...
Read more
GOOD-BYE GERARD DECROUY
2013-05-03 GOBERT Daniel
He passed away last sunday... on the road, just like his friend and similar cycletourist Patrick Plaine. His name was Gérard Decrouy, hit by a large car near Vienna where he decided to live retreated, after a long professional and civil life in Switzerland.
Gérard was our nr 120, the 2nd swiss member ever subscribed, just after our wellknown Ard Oostra. He climbed 227 BIGs and is currently still in the top100 of our general classement with a 97th place.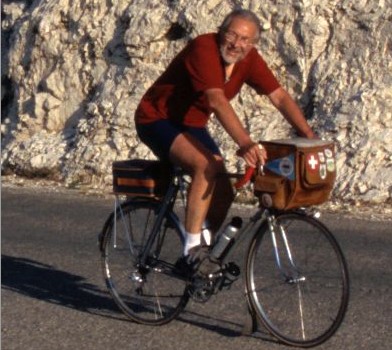 Gérard was a real cycletourist. When I offered him the place of swiss manager, in a long mail, he answered me that he doesn't like really too much the cyclesport idea and that he preferred the travel without fighting spirit, but always with respect with the other practices and that in this way, he didn't wish to become a delegate, being a little away of the sport events.
In the same mail, he told me his fabulous discovery of the "Guidon du Bouquet" thank to the BIG and told me to follow the way of this organisation, useful for many people, but just a little far of his own real way to cycle. He also asked me to respect the names used for Switzerland according to the amount of people in each language : german, then french and finally Italian when we wrote Svizzera in a first place in our review.
Our sport is always somewhere dangerous, even more in the trafic of the cities. At the age of 66, Gérard met Patrick in the globe-trotters'saloon of the cycling paradise.
Helmuth will add him in the memorial page.
We'll have thoughts for you, very often Gérard.
...
Read more