Nou membru
News
FUTURE OF THE B.I.G-CHALLENGE
2014-04-22 GOBERT Daniel
With the 25th birthday, in the year 2010, we decided to keep during 5 years the superlist of our 1000 bigs fixed and without changes until the end of 2014. We also created the parallel challenge called Ironbig, which won a great success since its beginning. We finally promised a new start in 2015 for our 30th birthday. That's what we'll do in december 2014 inside a week-end meeting of an enlarged committee.
Who will take part in this meeting ? All the members who were busy and active in the B.I.G's committee those last years and who want to come, to debate about our future. We'll send them an invitation. But YOU, you can also give your advice and send a suggestion to this committee for the coming 5 years. Just send a mail HERE and suggest precise ameliorations that you would like to find in the B.I.G=challenge. We'll analyze them and vota about them during this week-end.
Main topics :
1) the superlist. We'll keep the number of 1.000 bigs but what about the current problems (Puy-de-Dôme, Hortiatis, Crimean climbs,...) and what about a new dispatching of the choosen bigs (less in some regions, more in other ones). If you make a suggestion about a real change, please motivate this change nd suggest a precise new dispatching with mention of the deleted names and of the new names suggested, with the numbers allowed to those climbs.
2) the committee. Since 1985, the committee is based on volunteers, including the main jobs like president, secretary and treasurer, national managers,webmasters, reviews, clothes, trophees, zone12, stickers, crossroads, meetings, ... If you want a new way to do it with somethng like elections, please send the suggestion with precise informations about the way to manage it and the reason why you want it. You can also send a message with your faith in the current volunteers, with the goal to follow the way like it is used now. We just want a good democracy, but without all the boring daily administrative papers and rules. We just want that you'll be able to write or say what you don't like and what you like and that we really analyze it and give a feedback, negative or positive, to your suggestions with argumentations.
EXTRA : national challenges. In company with an eventual new shape of the superlist, you know that national challenges will start very soon with a new shape of the website on what our webmaster and us are working currently.Those national challenges will never go over the main international B.I.G-challenge with the list àf 1.000 super bigs, but will give the ability to members to fill a list with their main national climbs, including those inside the superlist but with new climbs besides. Lists have already been suggested for DE,RO,CZ,HU,UK, but you can also either help the managers of those lists, or create new lists for other countries. Eric Lucas and I are working for a similar file sent to all the eventual managers. Those lists will not be created in a hurry, but inside a precise shape linked to our criteria and principles, that lead to our superlist before.
We're waiting for your suggestions. You'll have soon a reaction about your eventual suggestions of national lists but you'll just have an advice of good reception for the other suggestions linked to the superlist and the committee, the real answer coming after our meeting in december.
We're working for you but don't hesitate to work with us. Perhaps your idea will be the good idea for the coming years...
The LEADING COMMITTEE
...
Read more
LA MONTÉE DE PUY DE DOME 14-06-14
2014-04-13 KOOL Martin
As you know climbing the Puy de Dôme individually is no longer possible. Because of the creation of a tourist train - the Panoramique des Dômes - the Puy de Dôme is closed to individual cyclists.

However, special events for cyclists are being organised. Climbing the Puy de Dôme on a bicycle will be possible on 14 June 2014 between 7.30 am and 9.30 am during the La Montée de Puy de Dôme event. A maximum of 300 cyclists can participate in this event.

More information can be found on the FFCT website: LINK
Registration is possible via this registration form: LINK
Contribution of Margriet Derksen of http://www.lescamelias.eu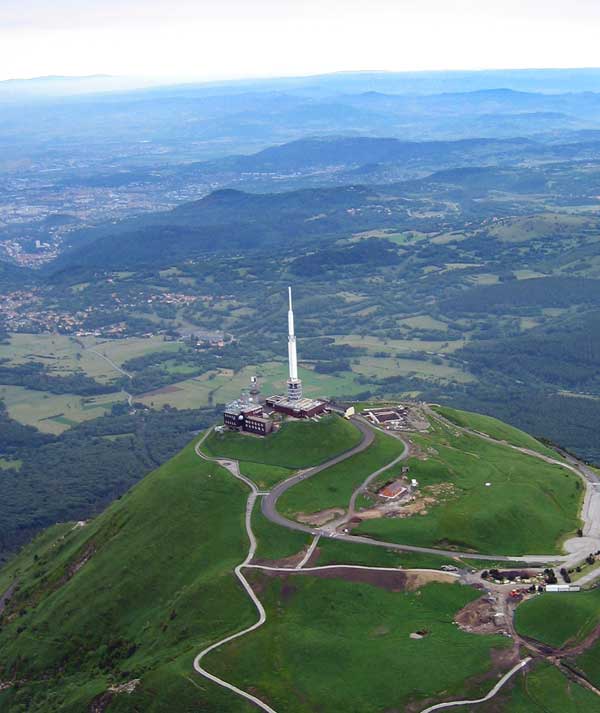 ...
Read more